Paper-cup Stiffness Tester is used to evaluate the stiffness strength of paper and paperboard. It is especially suitable for the thin paper and board, thickness ≤1mm.
Product features
1、Automatically testing instrument, convenient to operate.
2、Micro-computer control system, also the LCD display.
3、Equipped with Micro-printer, convenient to print the report.
Product application
Appling in testing cup body's stiffness strength, widely used in paper-cup industry, science research department and inspection department.
Technical standards
QB/T 2294-2006 <Paper cup>
Product parameter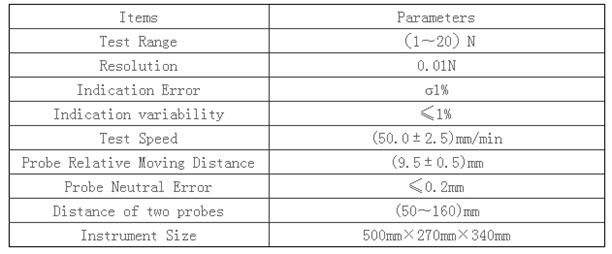 Main fixtures
Mainframe; operating manual; Certificate of quality.